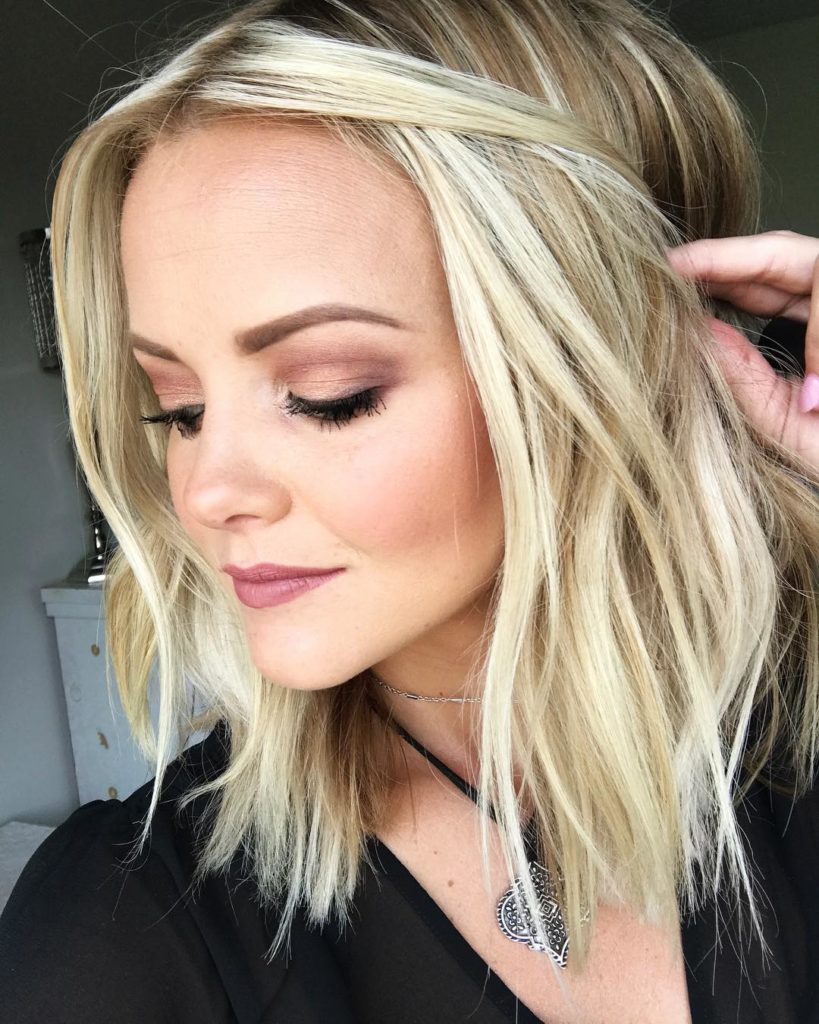 Shoulder length hairstyles are the talk in town in 2018.It is the most manageable hairstyle lengths of the hair every lady admire. Shoulder length hairstyles has many benefits over the other styles, the main one being that you can always try different hairstyles with it, also not forgetting it is short and hence easy to control. 
Trendy Shoulder Length Hairstyles
The Lob
This cut has been into existent for several years now, and there is a high probability that it will remain the most favourable cut in decades to come. You may ask yourself why? But the answer for this is straightforward; anyone can quickly pull it off-but year by year, it rejuvenates itself by adding a small twist to modernize itself.
Achieving this hairstyle is also very simple. Randomly twist pieces of hair around your head. Ensure that you commence the twisting close to your ear to ensure that most of the wave is kept at the ends of your hair. Finally, you need to add some texturizing sprays and crunch it to hold that incomplete outlay, and then ensure it is in a deep side part. That is all.
Angled Lob
Are you that adventurous and extraordinarily brave girl who want to be noticed immediately you are out of your apartment? This is the hairstyle for you. Well, this is another lob, but it's quite different from the long bob cut. The angled lob seems restless and chic, and it looks extraordinary either straight and smooth or with free waves.
Messy Fringe
Do bangs have to be such a significant obligation? To most people, the answer for this is yes. But surely, it doesn't have to be like this. You just need to change the style and try somehow elongated bangs that are merely just above your eyes. You just don't have to commit yourself to full time-bangs to change your appearance. The messy fringe is perfect for you to accomplish that, and if you worry more about trends, messy fringe hasn't yet been out of trend. It will serve that too. All you need to do is wear it with twisted fringe and sweep the bangs to the side. Nevertheless, you can also wear it by sticking the hair at the back, holding it away from your face.
Double Dutch Braids
OH, get to the social media platforms, and you will find this shoulder length hairstyles all over, it is style rocking with every girl in the social media. It is widely admired by many as it gives that sense of youthfulness and notoriousness vibe. It makes the girls feel on top of the world. Though the Double Dutch braids look rocking on long hair, girls with short hair can also reclaim this stunning look!
https://www.instagram.com/harmonize_beauty/