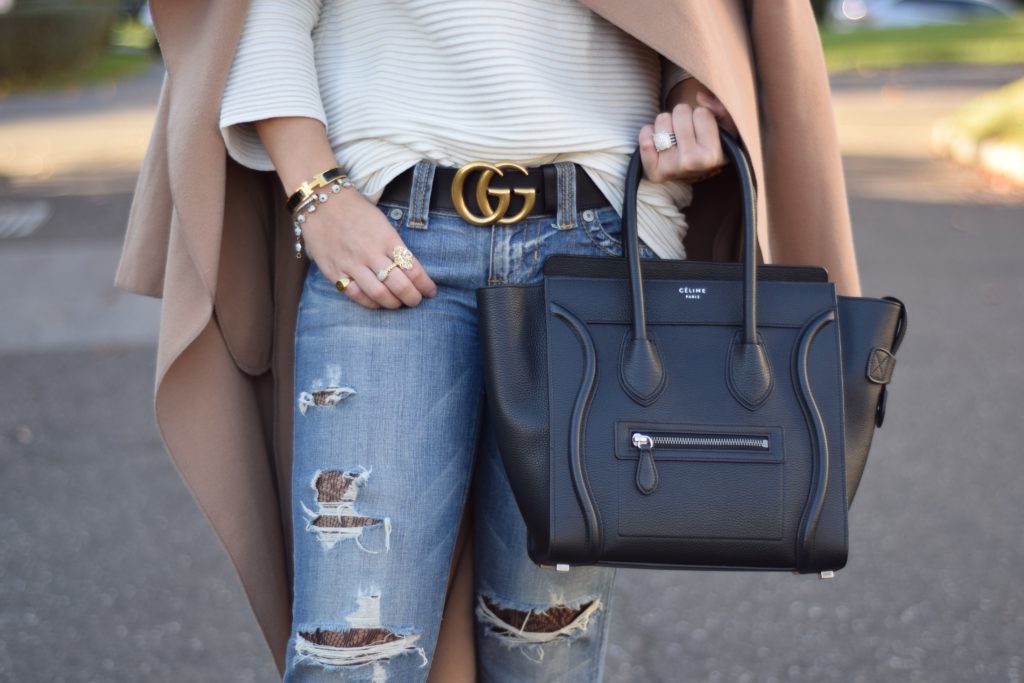 Gucci, an Italian luxury brand that deals in fashion & leather goods, was founded by Guccio Gucci in Florence in 1921.
Their head office is located in Florence, Italy with over 550 branches all over the world. Gucci Hong Kong head office telephone number can be searched online or on their official website.
Guccio Gucci started the business in a shop that sold leather goods with classic styling made by the local skilled artisans. Later, together with his three sons, the business was expanded to Milan & Rome. By 1953, the business was further expanded to New York City. In 1964 they introduced the famous double-G logo for belt buckles and other accessory decorations.
Today Gucci is considered as one of the most expensive, respected & aristocratic brands in the World. Their widespread line of products has always attracted fashionistas all over the world.
This extravagant fashion brand has been offering products of the highest quality & artistry and this quality, luxury & artistry brings high prices. Here are 10 most expensive Gucci products that amazed the world with their cost:
Gucci Diamond Belt
Stuart Hughest from Goldstriker International has designed this belt which features a platinum double G Gucci logo buckle embedded with diamonds weighing 30 carats making it the most expensive product that cost a whopping amount of $256,970
Gucci Jackie Crocodile Shoulder Bag
This fabulous shoulder bag is manufactured with crocodile leather and gold hardware that also has several real interior pockets and other facilities. Designed by the world's most renowned bag designers, this bag costs $37,000
Tote Handbag
This classic useful bag is a great purchase option that suits with any outfits. It is not considered as stylish one, is made of brown crocodile leather and rustic nickel hardware and has 3 separate compartments for carrying any smaller articles during a trip. This costs $32,000
Soft Stirrup Shoulder Bag
Crafted by the highest quality artisans of Italy, this bag is very spacious and classy hand bag. This is made of completely non-dyed crocodile skin & gold hardware. This bag costs $29,900
Soft Stirrup Light Pink Crocodile Shoulder Bag
This large sized stylish bag, a practical solution of Gucci to place all your essentials, is made of high-quality crocodile skin & light gold hardware. This product costs $28,000
Men's YA114217 I-Digital GRAMMY Special Edition Black Watch
Gucci's 114 Grammy Music Awards Special Edition Men's Watch is made of gold-tone stainless steel & rubber strap & costs $7900
Genius Jeans
Gucci had introduced the Genius Jeans in 1998, in Milan and is considered as one of the most expensive in the world owing to the feathers, African beads and flowers in the pattern. This costs $4000
Woven Leather Boot
The boots are made of camel hand-woven leather and measure approximately 115 mm with a 25 mm platform. This costs $3750
Fuchsia Wool Wrap Coat
This Gucci product, made in Italy, distinct fuchsia coloured, has a separable belt and it is made of 68% wool and 32% alpaca. This costs $3200
Sofia Etoile Shoes
These shoes come in blue and black satin & black leather variations that are embellished with crystals making the product look more luxurious. This costs $1195
You can get in touch with Gucci Head Office Contact Details if you want to buy any of these.