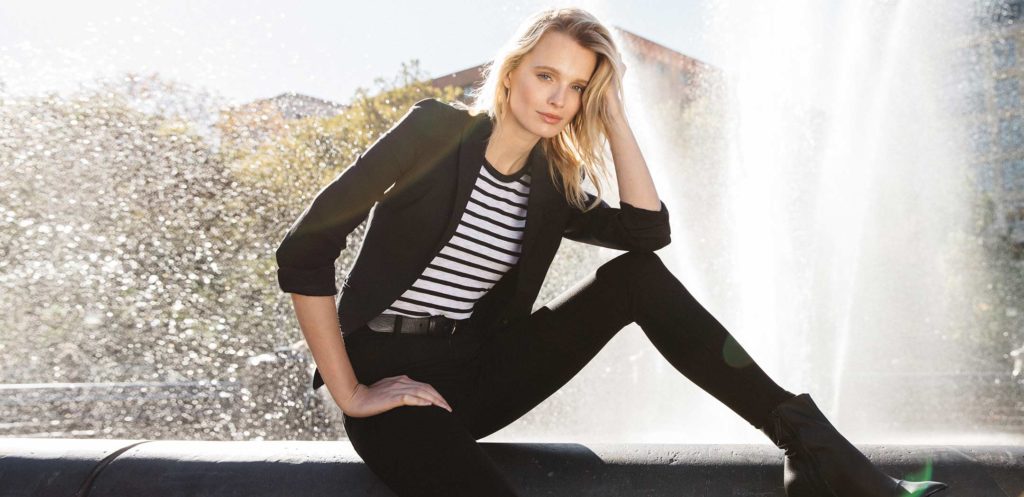 There is nothing worse than investing in a pair of jeans only to see them fit unflatteringly on your waist. A perfect fit jean is like a rare staple that can save anyone from a fashion blunder. We all have a special love for that comfortable pair of worn out jean in our closet, which we don't want to give away. Nothing can suit or fit your legs in the same flattering way as that Jean.
Finding a perfect fitting jean is similar to finding a true love in this world. Thank God we have brands like Buffalo Jeans India; else all my jeans in the wardrobe would have looked like boyfriend jeans, loose, baggy and ill fitted. Recently I visited Buffalo store, and their sales person, ignited my brain with the wisdom to get the perfect fitted jeans. And I would like to share those tips with the world; so that we can all look fashionable together, donning the flattering jeans on our legs.
Tips To Choose The Best Fit Jeans
Stretchy Denim
Stretchy Denim can be considered as the life saver, whenever in doubt always choose the stretchy jeans. The stretch in their fabric allows them to fit on your skin perfectly. So you don't have to worry about them looking baggy or loose from anywhere around your butt to your waist. They also look flattering on almost all body types and thankfully they are available for mostly all body sizes as well. They look good, classy, comfy and sexy on everything; from your tank top to your Kurti.
These stretchy jeans look good on both men and women so you don't have to worry about anything, just make sure to get the right size, else it might get a little too tight for you.
Large Back Pockets For Flatter Backside
If you are conscious about the size of your butt then this is the right choice for you. This jean is a tight fitting jean which has large pockets on its back side. To magically conceal the size of your backside, giving emphasis on the pockets, which makes it look smaller, because of the size of the pockets?
People with a pear shape body or bigger sizes can opt for this jeans, as they will look slimmer and stylish at the same the time. So don't fear away from jeans, as this pair of jeans will deliver a perfect fit that will only flatter your body shape and type.
Flared Jeans For longer Legs
Give an impression that you have longer legs by wearing this retro inspired, flared jean that will elongate your legs. This jeans type looks especially good on petite girls. Wear these jeans with your crop top and you will able to flaunt your curves, turning heads everywhere.
Even guys can try out this retro style if they are up for a little experimentation. Maybe someday take some inspiration from Ranveer Singh and do some fun with your makeover.
Cropped Pair Jeans
If you have a petite figure then you are in luck this season, these cropped jeans style is really 'in' fashion currently, which open doors to some great options for you in the market. However just ensure to find the right tailor, who can properly hem your denim. Usually, the stylist willadvise you to cut off the hem and reapply it during the alteration. This will allow you to get the same authentic finish of the hem.
Cropped Jeans are available in all styles from ripped to flared to skinny jeans so you can experiment with all these retro-inspired while following all the cool trends in the market.
Cigarette Leg To Balance Out Curves
These are basically straight fit denims, with designs of acid print,and worn out look. This is the best pair if you are looking for something to hide all of your not-so-favorite curves on your body. They fit tight like Jeggings on your skin that gives you a perfect fit. You can wear these denims with any top or T-shirt. This jean balances out all of your curves, so get ready to take some compliments if you plan on buying them.
Straight Fit with Ripped Knees
Ripped Jeans have made a hot new entry in the fashion industry this season. Everyone from Kendall Jenner to Kareena Kapoor is donning this jean in their street style. Straight fit just adds a new twist of comfort in these jeans making them casual and trendy for any occasion.
This style is getting all the love from both genders who can't get enough of it. If you were missing out on this style, I recommend you to make a wardrobe update today as it is a must have for this season. Just make sure that you get a perfect fit for your waist. And also avoid going too extreme with the cuts on your jeans. Keep a balance that flaunts your curves while also showing some skin at the right places.
Conclusion  
These are some of the jeans that you can choose based on your body type and shape. These types will help you flaunt your body while helping you look slimmer than you actually are. So, rock this summer season, by experimenting with these denim styles. Explore and try on different sizes before buying any jeans, because the right fit is the only thing that will help you fall in love with them.