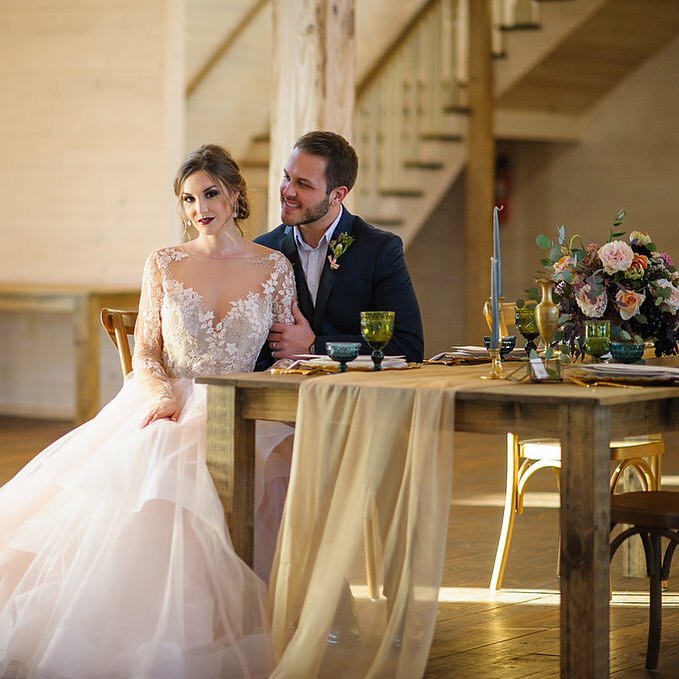 Rustic weddings can help a wedding stand out in several ways, making for an unforgettable experience for everyone involved from the bride and groom to the guests. Here are some ideas to consider when creating a rustic wedding theme.
Chalkboards at Reception
You can let guests know exactly where to locate wedding Instagram photos or other information via a chalkboard that sits at the reception table, featuring burlap pendants for a truly rustic appearance.
Use Creative Lighting Setups
If you're having a barn wedding that needs to look its best, you can spice up the venue and enhance the rustic look using large chandeliers spaced throughout as well as light strands that branch out across the ceiling, making for a beautifully bright venue.
Ignite a Bonfire
One of the best ways to cap off the evening is with a bonfire surrounded by family and friends alike, in a relaxed environment. It's also a great way to keep your wedding outdoors as long as the weather accommodates it.
Wagons with Horses
If you want to maintain that outdoor rustic wedding theme, you can also bring guests along on horse-drawn wagon rides to enjoy with the bride and groom, lending an old-fashioned rustic feel to any reception.
Convert the Guestbook into a Scene
When guests first enter the venue and see the guestbook, you can make it stand out as a great welcome using an illustration or photo of a farm or other rustic setting, complemented with other decor as a scene on its own.
Consider Soap as a Gift
One great rustic favor idea is handmade soap, which can feature burlap wrapping complete with a nice little "thank you" note.
Keep Photos Engaging
When taking those timeless sentimental wedding photos, consider adding a message on a heart frame made of branches or even a tree slice to highlight them. You can also use the setting of a pasture to maintain the rustic theme.
Write Guest Names on Leafs
Another way to make each guest feel like a truly appreciated attendee is to write their names on unique paper leafs of all different fall colors. They'll likely enjoy these little gifts, as each can even represent the individual's personality.
Use Pine Cones as Escort Card Holders
If you want to supplement those leafs, you can also hold guests' table assignments using pine cones, further maintaining that rustic aesthetic. You can also attach them to billy balls and wooden boxes with moss decor for a unique display.
Use Twine Wrapping for Cake Cutlery
Another nice little touch is wrapping the cake knives in twine before cutting the presumably rustic-themed cake.
Use Candles and Tree Stumps Instead of Fireplaces
Many weddings use a fireplace for some warm lighting, but you can make yours stand out by using a more rustic tree stump and candle combo.
These are some of the most effective ways to create the perfect rustic wedding for any reception. By implementing these, the bride, groom, family, and friends will never forget that special day.